Located in the south-west of Russia on the Black Sea coast Sochi is one of the most developed resort cities of the world endowed with great scenic beaches, lively boardwalk, bustling promenade along the waterfronts, coastline nightclubs, breathtaking pristine nature, high mountains and forest and gurgling river.
The resort town has always been popular with visitors from Russia. But today, with one of the most modern tourism and civic infrastructure that was developed in the wake 2014 Winter Olympics, not only Sochi has emerged as the most popular tourism hotspot for the Russian travellers but also for international tourists from all over the world who are flocking to explore this vibrant tourist town and its myriad hues.
Hailed as the Switzerland of Russia, Sochi offers everything that the landlocked Switzerland has to offer to visitors. However, Sochi also offers much more than the mountainous Alpine country. It's tourist friendly Mediterranean climate, endless, hundreds of kilometres long coastline and beaches along the Black Sea, a riveting holiday and festive atmosphere that typically identifies with tourism and a resort city; and yet also rugged mountains, snow-capped peaks, high altitude ropeways, longest skywalk in the world and some of the world's finest ski slopes, to name a few that makes it not just as attractive as the Switzerland is, but also much more.
Sochi is not only one of the finest skiing destinations in world, but unlike others, is a lot more value for money and competitive. Rosa Khutor is one of the most famous and top-class international standard ski resort in Sochi. It was the first to meet the high standards of European mountain getaways. Since the 2014 Winter Olympics, as Sochi has gained in rank and profile as a ski destination, more slopes and airlifts have appeared, make it a place with an amazing array of options for ski lovers, right from the adventure seeking high adrenaline junkies who need steep slopes to satisfy their whims to those who are looking for easy slopes.
Sochi is prized for its thermal springs and sanatoriums where Joseph Stalin treated his arthritis. Today the Russian region is famed for its health spas which offer curative muds and mineral waters at some of the country's best equipped health and spa centres and sanatoria that number in hundreds! The water of Matsesta is also believed to cure many diseases and are said to be the inspiration for Stalin to turn the city into a spa town. There are still many soviet era large sanatoriums to be seen wherever you go in Sochi. These sanatoriums are themselves tourist attraction with complex ensembles of staircases, arches and columns and some beautifully carved sculptures the Tsarist and soviet era Russia is famous for.
If you are looking for a life-time experience of gaming and value beauty, luxury, quality service and legit pleasures, Sochi Casino & Resort is the unique place that will meet your expectations and more. Located at the very heart of year-round Gorky Gorod resort, a jewel of a mountain, Sochi Casino & Resort is one-of-its-kind integrated resort where the luxury of expensive interiors is organically merged with the best Sochi restaurants, fashionable boutiques, entertainment halls and ballrooms, a cabaret theatre and of course a unique gaming venue, the Sochi Casino where you immerse yourself in the game of roulette, in the world of cutting-edge 3D slot-machines, learn to plan a new card game or book a game of poker in a VIP hall, and much more.
The 2014 Winter Olympics has completely transformed the town of Sochi. What was traditionally a summer resort town for wealthy Russians is today a bustling year-round destination with a host of exciting activities, particularly in adventure arena, thanks to the massive infrastructure boost that the town got in preparation to the 2014 Winter Olympics. Today, the destinations offers a host of water based adventure activities along its Black Sea coast and fast flowing meandering rivers through the gorges in the surrounding mountains. It's mountainous terrain and luxuriant nature are conducive to travel and outdoor adventure like hiking, trekking, among others, all year round. The mountain peaks, thick primal forests, turbulent rivers, waterfalls, caves and canyons draw thousands of tourists every year and year-round.
The transformation post 2014 Winter Olympics has not only brought forth a highly developed tourism destination but also in tourism offerings. Sochi today boasts of a very diverse and engaging tourism destination for travellers from across segments, especially for families with kids. Unlike many other sea-side resort cities in the world that generally caters to an adult population, Sochi offers an array of activities that Children delight in.
Sochi's massive Olympic Park that houses the fairy tale 'Sochi Park' with all its majestic forts, legendary warriors, enchanting forest and strange creatures coming out of the fantasy world; 'Sochi Autodrom' for the speed lovers of cool cars and mean machines and the Nikola Tesla Electric Museum for the young and curious minds of science, make Sochi one of the most exciting destination for children of all ages. Besides, Sochi's 'Aquapark Amphibious' with its incredible range of water slides, 120 year-old Park Riviera with its attractions, entertainment, sports area and more are but just some of the many other exciting places that make Sochi one of most favourable destinations for the children of all ages in the world.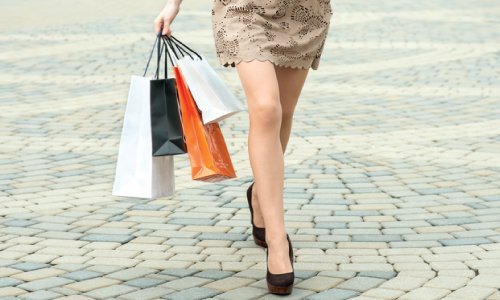 The resort town of Sochi offers some of the most spectacular shopping experiences at its many malls, shopping streets full of colourful souvenir shops and hawkers all over this laidback holiday town doing brisk business round the year. The 14 storey mall Alexandria offers a wide variety from expensive to medium priced, mostly international brands, to also inexpensive brands like Sela that have now started to appear. So is Sea Port and surrounding, a popular area for high-end shopping and expensive brands. If your taste is for super brands like Gucci, Versace or Ferrari, then Melodiya on Kurortny Prospekt is also the option. Spread over 169,000 square meters Moremall is probably one of the most popular places to shop at in Sochi because of its medium range price category and availability of many of the popular Russian brands. Besides, there are a whole lot more options like the Shopping Centre Sun City which is particularly popular with budget minded shoppers looking for good deals.
Cuisine is an important part of travel plan. After exploring Sochi's incredible range of entertainment, beaches, ski slopes, sanatoriums and more, it's the food in its wide variety: the cuisine is the blend of Armenian, Georgian, Uzbek, Greek, and traditional Russian food. World's most delicious kebabs, Neapolitan pizza, and cockerel soup with Black Sea fish are a must have in Sochi.

The incredible taste of cuisines of Sochi sometimes bring back their guests to a certain culinary past. Sochi's cuisine is a belssing for the gourmet tourists, who want to figure it all out about the national cuisines of the peoples inhabiting Sochi.